Find Your Soul Mate
QUESTION #1:

How do you find your soul mate?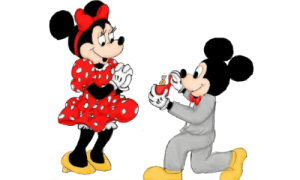 As this is a personal and intimate topic, there is a lot of material that I share when I speak to groups in person that would not be practical or appropriate for this forum. Still, I am including some of the basic Jewish principles that will hopefully give daters better insights and methods to help find that special someone.
One of the many beautiful Jewish concepts is the idea of a soul mate. Forty days before a baby is born, a proclamation in heaven declares the ideal future soul mate for that baby's soul.[1] When G-d created the first person, the verse says, "G-d created 'Adam' in His image, male and female He created them[2]." The definition of the Hebrew word "Adam" is person. A careful reading of the text indicates that this 1st person was some sort of hermaphrodite.[3] G-d then took from the rib of this dual-gender being and created two separate genders.[4]
If G-d is all knowing, why would He need to experiment first with a hermaphrodite and only on the 2nd try would He successfully create the ideal of separate genders? One way to explain this is to consider two destitute people. One was always poor, while the other had once been very rich and then lost all of his wealth. Generally, the person who used to be wealthy has a greater need and longing for the riches to which he had already been accustomed. Similarly, when different gender souls dwelled together as one, and then their bond was broken, the longing for the other half of our soul is that much more intense.[5] When we find our missing soul mate and get married, we become like two halves of a whole.
If G-d has chosen our soul mates, why do so many marriages seem unsuccessful?  Roughly 50% of all marriages in the U.S. end in divorce.[6] Even among Jews, the divorce rate is still a frightening 30%,[7] and the divorce rate among Orthodox Jews of roughly 10% is still unacceptable.[8] Considering that G-d has chosen our soul mates, why isn't the success rate 100%?
While there are several answers to this question (including unrealistic "happily ever after" expectations of marriage as depicted in many Hollywood Blockbusters), one definite possibility is that while G-d may have chosen our soul mate, we are not guaranteed to marry our soul mate! The good news is that even though we are not guaranteed to marry our soul mate, we are guaranteed to meet our soul mate.[9] Plus, just like for all other aspects of our lives, G-d gave us the Torah as an instruction manual on how to get the most out of life.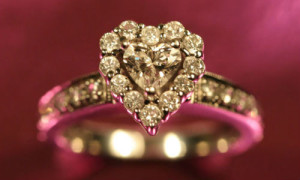 By utilizing commandments in the Torah, we can increase our chances of finding and marrying our soul mate. For example, based on some of the Torah's rules, we can narrow down potential soul mate candidates:
By limiting one's dating efforts to those whom a Jew is permitted to marry, one narrows down the potential dating pool to roughly 1% of the population, significantly increasing the chances of finding your soul mate. Judaism has many other guidelines that can affect relationships and our ability to make objective assessments about potential marriage partners. Examples include how we dress,[27] and even include how we interact with each other, such as the prohibition against intimacy before marriage.[28] As an additional incentive and validation for G-d's wisdom, the divorce rate among couples who engaged in premarital relations almost doubles![29] In addition, they have a higher rate of extra-marital affairs.[30] Thus, following as many Jewish laws as possible increases our chances for marital bliss (For more about finding happiness, see the Purpose of Life question).
In addition, following traditional dating strategies can also prove helpful. The "shidduch" concept is often misunderstood as an archaic blind match-making process, whereby old people set up matches for the young without any input from those who are actually dating. Hollywood productions have only helped to further distort and misrepresent the true nature of the "shidduch" process.[31]
In reality, Jewish law demands that potential mates must meet each other and need to be attracted to one another.[32] But in addition to the need for physical and emotional attraction, potential mates need to ensure that they have shared values and life goals. Specifically, they need to complement each other so that the combined soul may fully realize its potential.[33] To help ensure that all these goals are achieved, the "shidduch" method has significant advantages over the modern secular system:
In the modern secular dating world, potential partners usually meet each other at parties, clubs, bars, beach settings and other venues that typically accentuate the personal and physical attraction elements of a relationship. While physical attraction is a must for any successful relationship, the risk of becoming physically or emotionally involved and attracted at the early stages is that it tends to cloud one's judgment when evaluating a potential mate's values. Even when friends and relatives notice that the prospective match is completely off target, the response is often something along the lines of, "but we're in love."

[34]

In the "shidduch" system, a friend or relative who knows you and who knows the potential mate, suggests the match. Both parties have a chance to evaluate the potential match from behind the scenes and objectively agree that the proper values are in place. Only then does the blind date commence. At that point, they can freely evaluate the physical and emotional attraction, knowing that it is now safe to "fall in love."
There is much more to be said about this topic, but it is too intimate and personal for a forum such as this. One is advised to consult their own Rabbi or Rebbetzen (Rabbi's wife) for personal guidance about their situation. I am also available to speak to groups about the topic in more depth, utilizing powerful and personal examples.
Ultimately, if one believes in G-d and believes in soul mates, it would be most advantageous to try to implement as many of the Torah guidelines as possible to increase the odds of finding and keeping your soul mate!
For references to this article in the news, CLICK HERE.
To learn more about finding your soul mate, click on any of the items below:
To comment on this article or to see more recommended reading about this topic, scroll down to after the footnotes.
---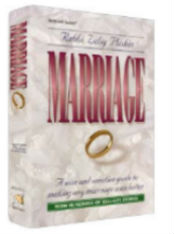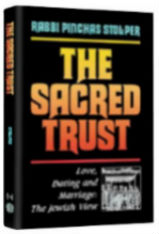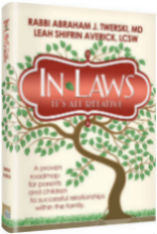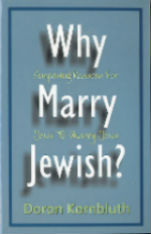 Share with and Inspire your Friends