Anti-Semitism
QUESTION #7:

Why is there Anti-Semitism?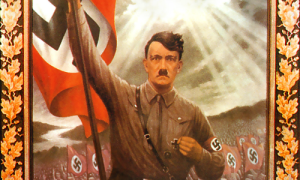 Throughout history, philosophers and historians have wondered why the Jews have been hated for so long, by so many, and with such intensity – it even lead to attempts at complete extermination and annihilation.[1] Jews were expelled from over 100 countries![2] Amazingly, the various proposed "reasons" are really just excuses and rationalizations that often contradict one another. Here are some examples:
With so many contradictory "reasons" for Anti-Semitism, it should be clear that these are all merely excuses, and not the root cause. One of the most common excuses is that Jews just happen to be convenient scapegoats. But being a scapegoat doesn't explain the cause of hatred – it is simply a good litmus test as to how much hatred is already there beneath the surface (often above the surface).
So why have the Jews been hated so much for so long?
The answer is that when G-d gave the Torah to the Jews at Mount Sinai, a great sinah (hatred) against the Jews was ingrained in immoral people.[11] On a subconscious level, an immoral person recognizes that the Jews brought G-d and morality into this world. As a result, they come to hate us and target us, although they may not even be fully aware of their real motives, which lie within their subconscious. Moral people, on the other hand, will want to connect with and support Jews, as they too understand subconsciously that we represent G-d's morality in this world.
So the solution to Anti-Semitism is not for Jews to hide that they are Jewish nor is it to hide Jewish practice and worship. On the contrary, the more we follow our mandate to be a "Light unto the Nations"[12] and spread morality, the more moral the world will become. As the world becomes more moral, more people will subconsciously want to connect with and support Jews. This would create more love not only for Jews, but for all human beings – all of G-d's children.
To learn more about Anti-Semitism, click on any of the items below:
Share with and Inspire your Friends