Why haven't we rebuilt a Third Temple?
Question submitted to "

Ask the Rabbi

" by:
Name: Eliana
City: Los Angeles, CA
Full Question:
Why haven't we rebuilt the Third Temple?
Does is have to do with politics or something else?"
Rabbi Tully Bryks responds:

Even if we accept that one is not only permitted to come to Israel, but that there is also some sort of Mitzvah in doing so (this in it of itself is subject to debate), the question of the rebuilding the Third Beis HaMikdash (Temple) contains many potential uncertainties:
Even if one concludes that we are allowed and/or there is a Mitzvah for us to build the Third Beis HaMikdash today, other questions and complications would still remain:
Being that we are in a state of "Tumah" (Spiritual impurity), we are not permitted on certain areas of the Temple mount. Since we have been in exile for so long, there is not a clear Mesorah (tradition) as to which areas we are permitted to stand on. While some rabbis are confident that they have figured out which areas we may stand on, disagreement remains.
In order for the Kohanim (Priests) to do their work in the Third Beis Hamikdash, they would be required to wear the Bigdei Kehuna (priestly garments). Included among their wardrobe is the thread of Techeles ("blue" string). How to obtain Techeles is also a source of debate, with some authorities maintaining that we simply don't know how to properly obtain it.
There are numerous intricate laws associated with the building of, and worship within, the Third Beis Hamikdash. As with many others areas of Jewish law, there are various conflicting opinions in both the Talmud and subsequent commentators as to how to properly fulfill these laws. But when it comes to laws that we have always observed for the past 3,300 years, we know how to observe these laws despite the conflicting opinions. Even young children know what a Lulav Esrog and Tefilin look like. They know that Shabbos starts on Friday night rather than on Saturday morning. But when it comes to laws concerning the Beis Hamikdash, some of which have not been practiced in 2,000 years, and those unique to the Third Beis HaMidash have never been practiced, there is no clear Mesorah as to which opinions we follow for each of the many different laws.
In conclusion, aside from the challenging political realities that you referenced in your question, there are many potential reasons why there is not a universal push among rabbis to start building the Third Beis HaMikdash. To this end, on March 10, 2010, the Chief Rabbi of Israel at the time declared, "We have no intention of rebuilding the temple,… unless the Almighty God descends it from the heavens."
But once the Mashiach comes, we will achieve a utopia greater than we can possibly imagine, where the "lion will lie down with the lamb."[7] However, G-d is waiting for us to correct the sin which led us to exile to begin with – baseless hatred among Jews[8]. And if we still can't even get along with each other, it's no wonder that we have difficulty getting along with our neighbors.
To learn more about this topic, click on any of the suggestions below: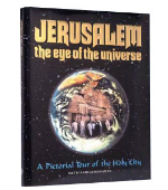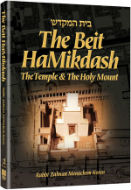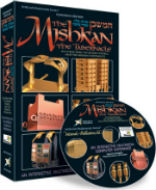 ---
[1] http://www.jewishvirtuallibrary.org/jsource/Judaism/jewpop.html
[2] Sefer HaChinuch Mitzvah #95
[3] Rambam (Maimonides) hilchos Melachim, 11:1
[4] Talmud, Sanhedrin, 20B
[5] Ramban (Nachmonides), Devarim (Deuteronomy), 12:5
[6] Beginning of Tractate Midos
Share with and Inspire your Friends