How many years has it been since Noah, Abraham and Beginning of Time?
Question submitted to

"

Ask the Rabbi

" by:
Name: Jonathan Stadler
City: Lincoln, NE
Full Question:
"This yr is 5775. Is that computed from Noah or Abraham?"
Rabbi Tully Bryks responds:
Neither. Noach (Noah) was born in the Jewish year 1056 and died in 2006. Avraham (Abraham) was born in 1948 and died in 2123.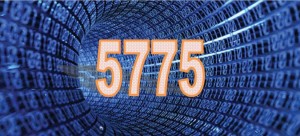 5775 years is the count since Adam and Chava (Eve) were born, which was towards the end of the 6th "day" of creation. So on the first day of the current year, the age of the universe was essentially 5775 years old plus 6 1/2 "days". For potential definitions of those original "days" and a few different approaches to computing the age of the universe, please see my article on Science and Torah.
Share with and Inspire your Friends